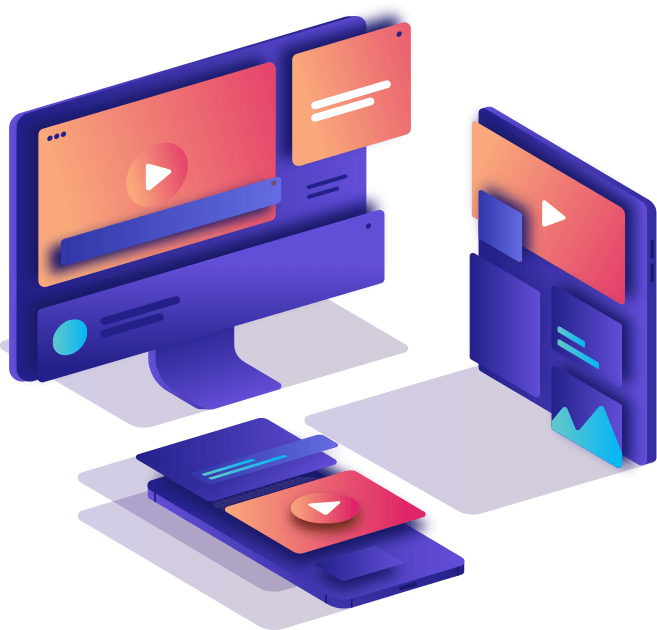 We create unique Online Banners and Video Ads
We have been supplying our clients with professional tailor-made online banners and videos. We utilize the advertising space of websites and social media platforms and help our clients to shine in the online space.
See our work
Unique design
Nothing in life or in business works according to templates. That's why we don't count on them either.
Satisfied clients
Over the past 5 years we sent more than 300 projects into the orbit and thus we feel very much at home in this space.
Flexibility
We don't take on more than we can carry and therefore we work at the speed of light.
Online Banner Ads
The online space is overwhelmed with an annoying and cheap visual smog. You know – an encounter with such banner is rarely a pleasant experience. We want to achieve the opposite. We create meaningful and visually attractive content that encourages interaction. By combining the right idea, concise claim and creative design, we will create a catchy advertisement.
Advertising Videos
Text is a typical introvert. It's kind and wise, but always waits silently until you notice it. If your desire is to sell, you need something that can attract attention. We create videos that will catch one's eye. Whether on social media or a website, we will make sure no one overlooks them.

Tomáš Čisárik
Cisarik Digital
I have been working with the guys for more than 4 years and we have created pretty friendly relationship during our cooperation. I like that I only tell them my ideas and give them initial materials and receive back totally perfect and creative output. I have been working in marketing for 13 years and I have already tried many contractors, but I have never met with such professionally created banners and video animations. You can see in this case that specialization is very important today. I definitely recommend.

"We have been working with the Motionspace team for several years on preparing creative graphics for brand campaigns of our clients (eCommerce and brands) at www.pricemania.sk. Since the beginning, we really appreciate prompt communication, meeting deadlines and the independence. Last but not least, the designs themselves are at the top level as all of our clients were satisfied so far, so I am very pleased."

We very much appreciate the creative approach of this project. The presentation video with the voice-over was done at professional level and we really loved it...

Motionspace helped us improve the way our app feels and looks. It's a big difference and one that our customers notice and enjoy every time they open our app.
Our clients and agencies trust us